Boiler Installations & Repairs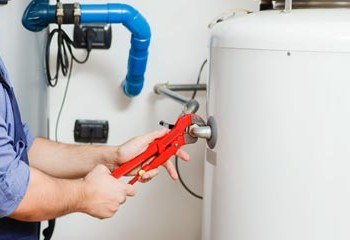 Our Skilled, Professional Plumbers:
Skillfully Diagnose the Problem

Explain the Diagnosis and Options to the Customer

Quickly & Efficiently Perform a Reliable Repair

Guide the Customer to the Right Replacement Product if Needed.
Contact us Now! (973) 975-7658
If Water Runs Through It - We Can Do It!

Boiler Repairs
Don't get left in the cold. If your Boiler fails, our professional, skilled plumbers are just a phone call a day. With 24 hour emergency service, we can get your equipment functioning as quickly as possible. Our plumbers are proficient in the repair of all brands of Boilers.

Replacements & Installations
If it is necessary to replace the Boiler, our plumbers will assess your family's needs in relation to the size of your family, as well as the size of your house, to ensure that you select the best equipment for your needs.
Condensing Boilers
Condensing boilers are more efficient than their non-condensing counterparts. They use waste heat to preheat cold water entering the boiler. They concentrate the water vapor produced in the heating process.
Non-Condensing Boilers
Less efficient than condensing boilers, non-condensing boilers average between 80 percent and 88 percent efficiency. They tend to operate at higher temperatures, though some of that heat is vented outside rather than condensed and reused.
Sealed Combustion Boilers
Sealed combustion boilers bring outside air into the burner and direct exhaust gases outside without introducing potentially dangerous gases into the home. They are also less wasteful than non-sealed combustion boilers.
Non-Sealed Combustion Boilers
Non-sealed combustion boilers draw already heated air in from the house and send it up the chimney, wasting the energy used to heat the air.
Gas Fired Boilers
Either natural gas or propane go into these highly efficient boilers. Unfortunately, natural gas is not available everywhere, and propane, while available throughout the US, is typically more expensive than natural gas.
Oil-Fired Boilers
Oil-fired boilers are less efficient than gas boilers but are often the favored alternative for those who have no access to natural gas. They require a large fuel tank and regular oil deliveries - the price of which will vary as oil prices fluctuate. Some people choose to use models that allow for biodiesel fuel use, which produces less pollution, burns cleaner, and requires less maintenance than regular-oil boilers.
Electric Boilers
Electricity can be expensive in many parts of the country, making the highly efficient electric boilers less attractive to many homeowners than natural gas or oil boilers.
Recommended Boiler Brands
Weil Mclein has been designing and manufacturing home heating products since 1881. They have a number of residential and commercial gas and oil boilers available.
We recommend Williamson Boilers to many of our customers! They have a number of gas and oil boiler options available.
Different Modes of Heat Distribution
Steam Radiators
There are a great number of older homes in our part of the world, and with them are one of the oldest heating technologies. Upright metal steam radiators along walls in the home can provide consistent, comfortable heat. They require simple maintenance to work properly.
Hot Water Radiators
Hot water radiators can be either upright or baseboard. They can reduce your energy footprint as the allow you for multiple automatic valves or thermostats for more control over your indoor climate. The most common problem with hot water radiators is unwanted air in the system.
Hydronic Radiant Floor Heating
These systems include tubing under the floors which act as a giant radiator. They can be used for a whole house but are often used for a single area or zone. They are more efficient than baseboard heating and forced air heat and use little electricity. However, they are more expensive to install and repair.